Before she even entered the political arena, Rhodesia worked with the Tracy Fire Department to give low-income families over 200 free carbon monoxide detectors. This effort, which Rhodesia initiated after her cousin passed away from carbon monoxide poisoning, made hundreds of households much safer, totally free of charge.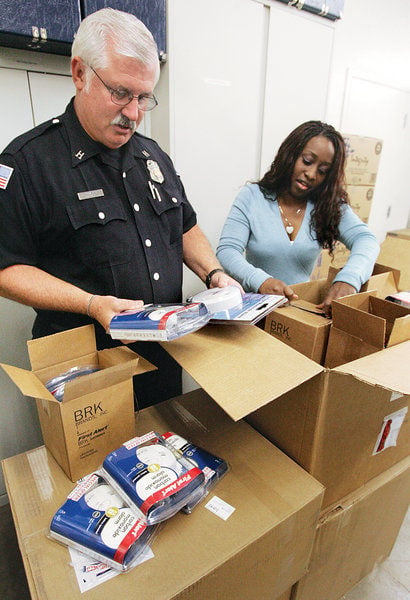 As part of Carbon Monoxide Awareness Week, Tracy firefighters will distribute and install detectors for low-income families free of charge. The detectors, about 200 of them, were made possible through a fundraising effort by the Sow-A-Seed Foundation. Spearheading the Tracy program was Rhodesia Ransom, whose cousin died because of carbon monoxide poisoning in 2007. It was partly because of her family's efforts that California's legislature passed the law requiring detectors in every California home.
"I remember that date like it was yesterday," she said, looking back at the loss of her cousin. "She turned on a heater, and never woke up."
Ransom's foundation coordinated with the companies First Alert and Kidde Corp to obtain and distribute the detectors throughout the city of Tracy. Ransom, who spoke briefly at last week's City Council meeting on behalf of the effort, said awareness is the key to safety.
"It's important to our organization to educate the community and empower them to make sure they are aware of the dangers," she said.
Click here to read more!
Do you like this post?